Serving Orange County Since 2001
Family Owned
Experienced
Affordable
Honest


Since 2001, Marquez Iron Works has provided countless numbers of satisfied Orange County residential and commercial clients with beautiful, functional, and affordable iron fences. At Marquez Iron Works, our highly skilled, experienced artisans and craftsmen pride themselves on adhering to only the highest standards of quality workmanship, and build our iron fences to last. In addition, all of our ironwork is carefully constructed and expertly installed in compliance with all relevant municipal building codes and homeowners association CC&R requirements.
At Marquez Iron Works, we are a family-owned and operated business who can custom-design, build, and install any type of iron fence imaginable for your home, business, or industrial facility, including both commercial and residential security and property line fences, pool enclosures, perimeter fences, and pet enclosures. In addition, our superior quality iron fencing is available in a wide range of irons, and a choice of custom powder coat finish colors.
Call us today for a free estimate on a new iron fence for your home or business. You are certain to be delighted by our fine quality, affordable craftsmanship and superior customer service.
Iron Property Fences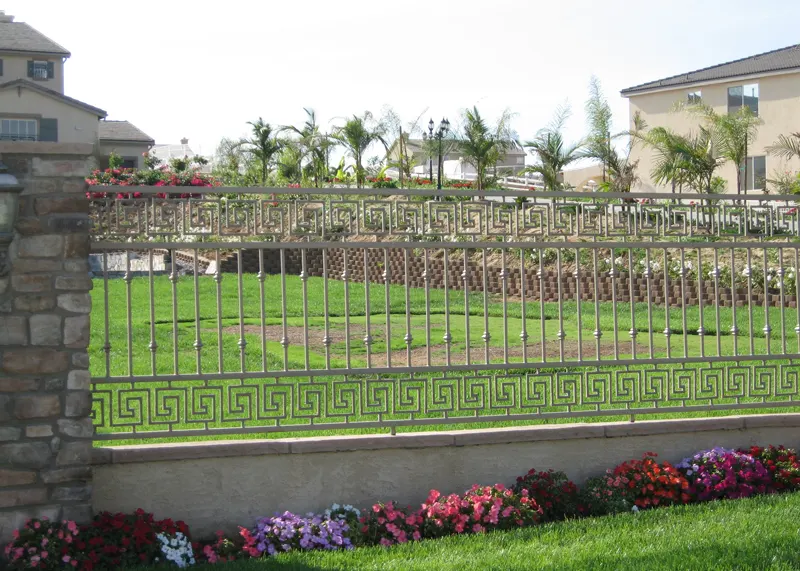 Available in an endless array of contemporary and traditional Old World designs, from the strictly functional and modern to the highly decorative and ornate
Offered in a choice of iron types, as well as styles featuring iron and wood combinations
Finished in a durable powder coat finish which can be custom color-matched to complement the decor of your home, business, or residential community
Can be built as tall as municipal codes permit
Can be outfitted with a metal privacy screen
Security Fences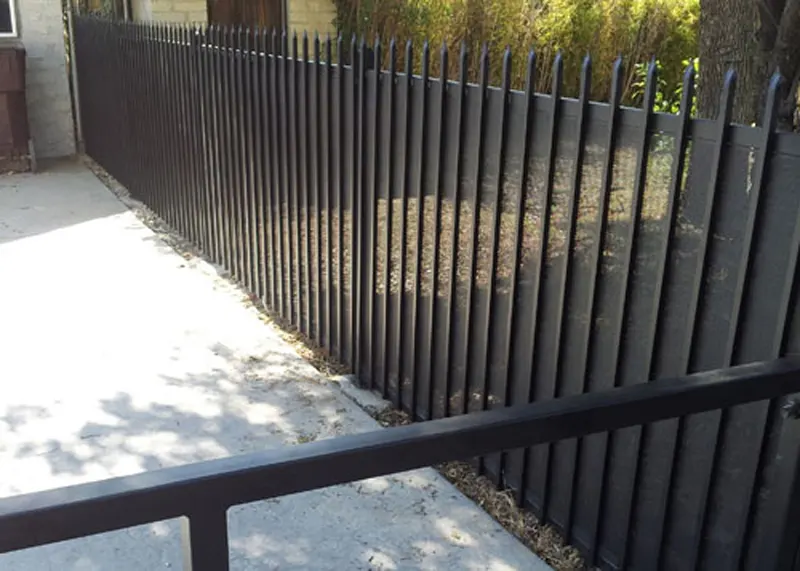 designed to provide the maximum security possible for homes and businesses
Can be topped with spears, spikes, or other deterrent toppers
Offered in a durable powdercoat finish, in an array of customized colors, to perfectly complement the exterior of your residential, commercial, or industrial property.
Built to last, and can be galvanized or metallized for maximum longevity and durability
Iron and Wood Property Fences
Custom-designed to create the perfect combination iron and wood fence enclosure for your home, business, or residential community
Provides more privacy than iron fencing alone
Built and finished to be very durable and weather resistant
Iron and Masonry Property Fences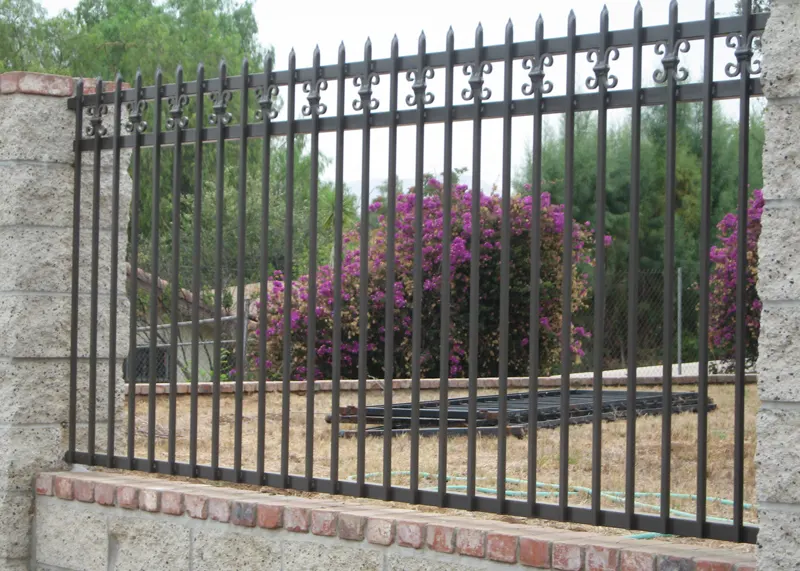 Provides an appealing, traditional look which complements many styles of architecture
Engineered and built in conjunction with licensed masonry contractors
Is available in a limitless choice of masonry/ironwork combinations
All masonry work offered in the latest brick and stone work designs — utilizing both cultured and genuine stone
Toppers for Masonry Walls
The perfect solution for extending the height of existing masonry walls
Available in a wide range of styles and iron types
Expertly anchored and installed to the existing masonry
Compliant with all relevant building codes and HOA CC&Rs
Reviews
Found them in the yellow pages and got a same day estimate with a rep coming out to my home, measuring and making suggestions for the design of the gates that would coordinate with the facade and style our our home. I contacted 2 other companies who couldn't be bothered to send out a rep, they wanted me to take measurements and then to email them photos of my present gate and pictures of what I wanted. Gee should I drive around the neighborhood looking for gates to take pictures of for them too? It took another day to get estimates returned by email. . .